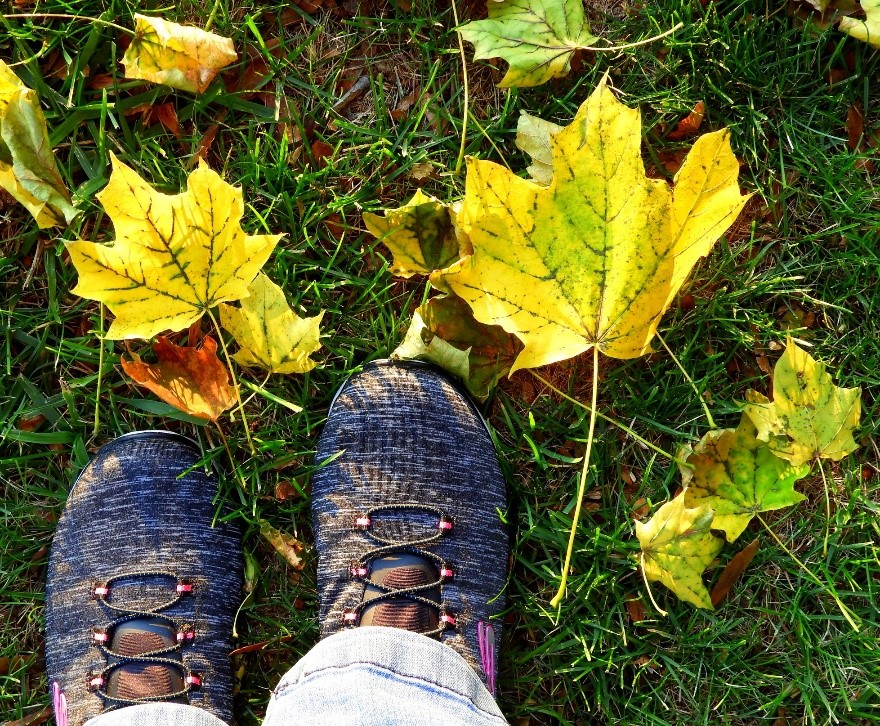 As caregivers, many things 'fall' to us.  Care of loved ones.  Care of our homes and finances.  Scheduling.  Driving.  Planning.  And during COVID days, we are really feeling the brunt of responsibilities falling squarely on our shoulders.  It can be very overwhelming to say the least.
As the summer season is turning to fall, it might be helpful if we shifted our thinking.  What if instead of feeling like everything is falling on us, if we think about what we can 'fall into' that might nurture and support us?  What if we decided to lean into thoughts and actions that support what we are trying so hard to do?  What if we consciously tried to fall into more of what:
makes us laugh

comforts us

builds bridges of friendship in safe ways during the pandemic

keeps our bodies healthy

helps us stay grounded and grateful

nurtures our relationship with our loved one

adds to our delight
It is easy to lose perspective when we are tired and overstressed and trying really hard not to fall down or get knocked down! In these times, it's easy to forget the simple measures that are actually very present and available once we take a deep breath and honor what can help.  Maybe it's actually okay not to try and be in control of everything and relax into the possibility that yielding to the overwhelm can evoke positive change.  As the leaves begin to change their colors and the temperatures cool, may we, too, welcome changes that will grant us well-being.  May we fall into the open arms of every good measure that will not only see us through, but nurture our joy and encourage our spirits.
VPAS is here to help. Find resources for caregivers here.
-Kathy Guisewite, Caregiver Outreach Coordinator