Medicaid Renewals are Resuming
Here's what you need to know: 
During the COVID-19 pandemic, Virginians enrolled in Medicaid were not required to renew their eligibility each year, the way they normally would. All states kept most people covered by Medicaid enrolled throughout the pandemic, even if their circumstances changed. This approach ended in March 2023, when Virginia and the other states resumed conducting eligibility renewals again for those enrolled in Medicaid. Some Medicaid members' renewal will be able to be completed automatically, but others will need to provide more up- to-date information to retain their coverage. No members' coverage will be canceled without the state asking them for updated information first.
How will I know if I am automatically renewed or if I must complete a renewal form?

What can I do to prepare for my Medicaid renewal?

What should I do if my Medicaid coverage is terminated?

What should I do when I receive a renewal packet?

Where can I find more information about what will happen when Medicaid renewals resume? Learn more here!
Medicare Special Enrollment Periods
If you missed a Medicare enrollment period, you may qualify for a Special Enrollment Period to enroll in Medicare Part B and/or premium Part A without penalty.
There are Special Enrollment Periods for certain situations, including losing Medicaid, being released from incarceration, and living in an area impacted by an emergency or disaster.
This fact sheet is a handy reference explaining what's considered an exceptional circumstance when it comes to Medicare enrollment.
 
Medicare 2023 - What You Need To Know
Learn what changes came about with Medicare for 2023 from your local Medicare experts at VPAS!  Our Medicare Counseling Program Coordinator, Amy Adkins Taylor, presented information about the Medicare plans available in the area and how changes will impact your coverage and out of pocket costs. Learn why Medicare drug prices change throughout the year and whether you'll hit the Donut Hole.  We'll strategize how to predict cost changes and how to get your best pricing possible.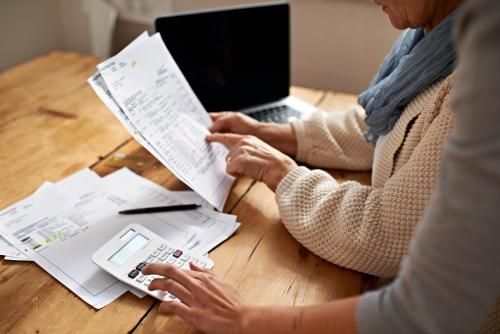 Follow This Schedule to Prepare for Open Enrollment:
Medicare Annual Enrollment Review
Medicare beneficiaries should review their coverage every year to determine if they should change plans for the next year. The Annual Election Period (AEP) or Open Season is to change plans is from October 15th thru December 7th.
Medicare Advantage plans and Medicare drug plans make changes to their coverage and costs each year. They raise premiums, raise deductibles or raise copays. They remove certain drugs from their plan formulary or move drugs from one tier to another tier, costing you more money.
Early October - Prepare and Compare
Watch for your Medicare & You Handbook for information about plans in your area.  Your current plan will mail information to you if they plan to make any changes. If you note changes you do not like then you need to consider another plan. You can review which plans are available at www.medicare.gov . You can also call Medicare at 1.800.633.4227. You should start your research now to be ready to enroll soon.
October 15 – Open Enrollment Begins
This is the first day you can change plans with an effective date of January 1st. You should not only compare the cost, but also the coverage and the pharmacy network. Make your choice by early December so that new plan ID cards will reach you by January 1st.
December 7 – Open Enrollment Ends
This is the last day to enroll in a new plan. If you are staying with your current plan you usually do not need to do anything.
---
Do You Need Help Paying Your Plan Costs?
You may qualify for Social Security's Low Income Subsidy (LIS) Program. If eligible, it can lower the cost of obtaining your medications. Call Social Security at 1.800.772.1213 for more details or go to www.ssa.gov/prescriptionhelp . You may qualify for Medicaid, which also helps pay these costs, so contact your Medicaid office.
If you are unable to secure assistance from the above offices contact the Virginia Insurance Counseling & Assistance Program (VICAP) near you:
     In Harrisonburg and Rockingham County call 540.615.5341
     In Staunton, Augusta County or Waynesboro call 540.949.7141
     In Buena Vista, Lexington or Rockbridge County call 540.261.7474
     In Bath and Highland counties call 540.468.2178
The Virginia Insurance Counseling and Assistance Program (VICAP) is part of a nationwide network of health insurance assistance programs. VICAP is offered at various locations throughout the VPAS service area. Trained and certified counselors assist older adults, persons with disabilities and their caregivers understand and compare Medicare and other health insurance benefits.
VICAP counselors are not associated with any insurance company and do not sell insurance products. Counseling is non-biased, confidential and free and is offered by appointment.  Home visits can be arranged for homebound older adults.
VICAP Counselors provide information on:
Medicare Basics for persons newly enrolling to Medicare.

Medicare Prescription Drug Plans (Part D).

Applying for Extra Help in paying for Part D premiums and drug costs.

Applying for Medicare Savings Programs for help with Medicare premiums, deductibles and co-payments.

Medicare Advantage Health Plans.

Medicare Supplemental Insurance (Medigap).

Medicaid

Long Term Care Insurance

Understanding medical and insurance statements.

Filing claims and appeals.

Medicare and Medicaid fraud and abuse.
---
New to Medicare? If you are preparing to turn 65 years old and need help understanding Medicare, we can help. VPAS' certified staff are trained and available to provide you with information to help you better understand Medicare coverage. 
Voluntary and confidential contributions are always accepted and appreciated

.